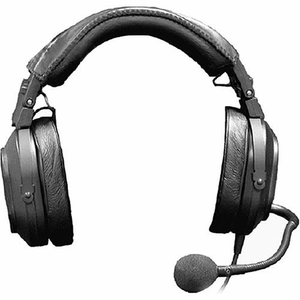 Telex/RTS HR-2 - Dual Sided Headset w/Mic, A4F, F.01U.117.460
Regular price $326.00 Sale
A dual muff, medium-weight passive noise reduction headset with dynamic noise canceling microphone. This headset has a noise reduction rating of 21 dB; suitable for use in a moderately noisy environment, which makes it a great choice for football coaches.

The ergonomic headband design distributes the ear cushion pressure evenly over both ears with no pressure points, ensuring hours of comfortable wear. An added advantage of this headset design is that it folds into compact form for ease of storage.

Equipped with a 4 pin Female XLR Connector, this headset is great for use with Telex, CoachComm, Pliant, and many other intercom systems.